Otto Keramik W. German Pottery Vase, matte black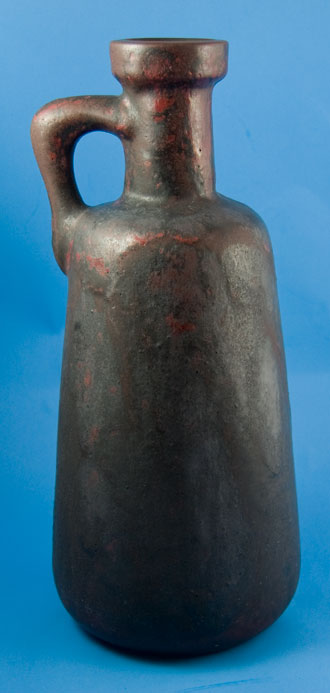 Description

: Although the form is a well-known Otto Keramik shape, this is an unusual example both in size and glaze. The glaze is primarily black on black, matte and semi-matte, which makes the varied texture of the drip quite subtle. For a bit of color, there's a red underglaze that shows through mostly at the shoulder and neck, some gloss, some more matte. While not the bold style often associated with W. German work, the subtle control of the glaze is very much in keeping with work by Otto Gerharz. It's a quietly strong piece and has the felt bottom to be expected on Otto items.



Dimensions

: Height is about 13".



Condition

: excellent but there is a pinhead glaze pop near the bottom...in the making. Of course, all our sales are fully guaranteed.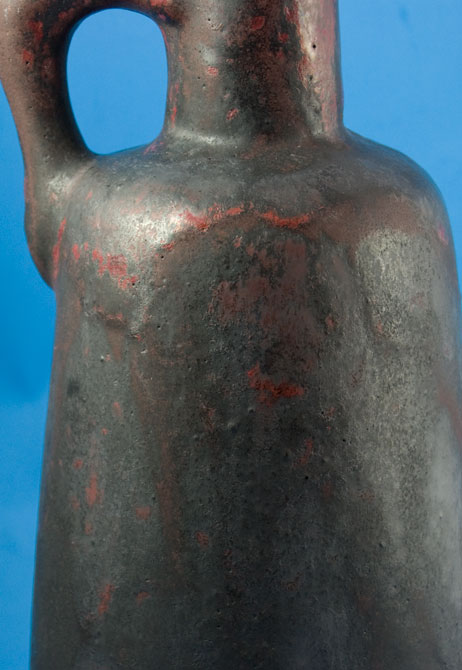 Price

: $250 plus shipping and insurance.



Shipping

: will vary based on location. Contact us for a quote. (We prefer to use US Priority Mail but will use other services based on customer request.)

International shipping rates by request.


To buy an item (or more), just e-mail us, or you can call us at 812-467-0191. It works best if you include the "item" code to let us know which item or items you're interested in. The code is at the beginning of each listing and is usually two letters followed by a number.
We'll confirm that the item is still available, make sure we agree on the total, and answer any questions you wish to throw our way. Checks or money orders should be made "Forrest OR Virginia Poston". We also take Paypal (including credit card payments).
We try to ship in one or two days after payment arrives, and we're generous with the bubblewrap and styrofoam peanuts.
If there's something you'd like us to find for you, let us know. We're just itching to please you, or maybe that was poison ivy we got into.
Remember that all proceeds go to support good causes: my spouse, our cats (see the "staff" here), our creditors, my auction addiction, and the plumbing project that never ends.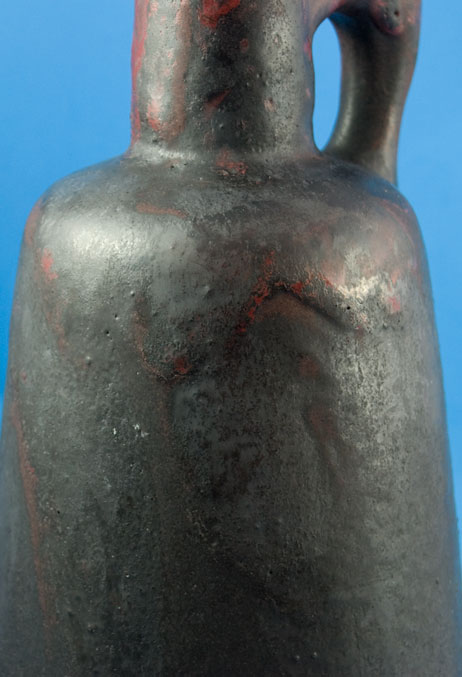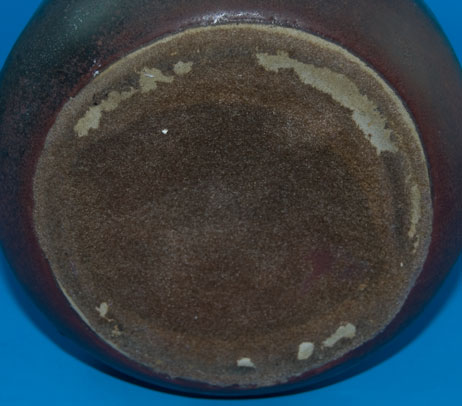 Gin-For's Odditiques




Not just the usual suspects.
(Cats and batteries not included.)

Home Page E-mail About Us
Back to West German Pottery Page Three


For a more active perspective, watch this short video, and we hope you like this new shopping option.