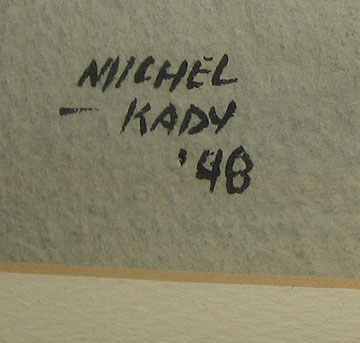 To buy an item (or more), just e-mail us, or you can call us at 812-467-0191.

We'll confirm that the item is still available, make sure we agree on the total, and answer any questions you wish to throw our way. Sure, an automated checkout might be easier, but we actually like to talk with people and get to know our customers a little. That may seem weird these days, but there's more than one reason why "odd" is part of our name. Checks or money orders should be made "Forrest OR Virginia Poston". We also take Paypal (including credit card payments).
We try to ship in one or two days after payment arrives, and we're generous with the bubblewrap and styrofoam peanuts.
If there's something you'd like us to find for you, let us know. We're just itching to please you, or maybe that was poison ivy we got into.
Remember that all proceeds go to support good causes: my spouse, our cats (see the "staff" here), our creditors, my auction addiction, and the plumbing project that never ends.