We'll take checks, payments through Paypal, and we're willing to talk about other options.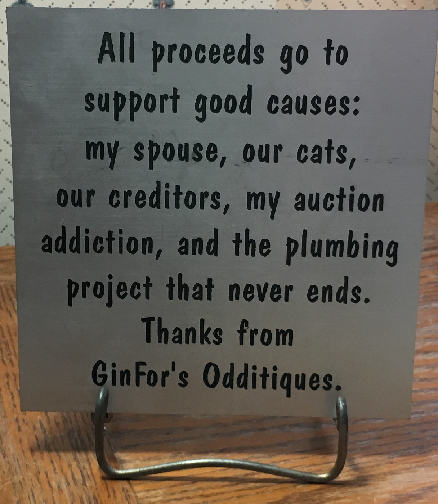 E-Mail

We've been in business since the early 90s, and our guarantee has always been simple. If you aren't happy, we aren't happy. If you buy an item and don't like it, ship it back. You'll get your original cost back, so all you risk is the cost to return the item. If we make a mistake in the description, then we'll pay that cost, too. If you're allergic to cats, we don't guarantee that our packages won't make you sneeze. Things around here are cat tested, cat approved.

These days, Paypal is about the easiest payment method around, but we still take checks, even cash. No Monopoly money, nothing printed up in your basement, no chickens, etc., but otherwise we're fairly flexible. If we can put it in the bank without anyone getting in a tizzy, we'll probably take it.

There are a lot of "rooms" on the site, and we hope you'll wander through many of them. If you get lost, just drop us an e-mail. Sorry we can't offer you a cup of coffee or tea while you're looking, but maybe you can take care of that yourself. Just don't spill it on the keyboard.

Hope you'll enjoy our "sing the body eclectic" approach (with apologies to Walt Whitman).